Meet The Team
Dr. Rozeela Nand
"I am dedicated to empower and inspire the people in my community to live innately and enjoy wellness by encompassing the chiropractic lifestyle."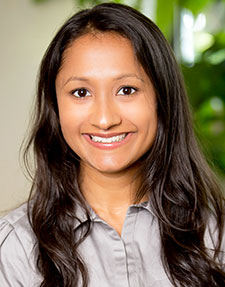 Pain and Illness Leads to Great Rewards
I learned, at a very young age, that I love to make people laugh, smile and feel good.  I wanted a career where I was able to do exactly that every day.  So my search was on. Endless hours I spent rummaging through possible career choices in the big metal filing cabinet in the counselling office. As I struggled to determine my destiny, my inner voice repeated this mantra "choose a job you love and you'll never have to work a day in your life." And I am truly blessed to have been at the right place at the right time so this career choice could be presented to me.  At the very young age of 18 I was involved in a car "accident" that was set to change the course of my life.  The silver lining was I started seeking answers to questions I couldn't find in the medical world which led me to a chiropractor and a registered massage therapist.
In the early stages of my search I needed to know simply how the body worked by asking such questions: Why does liquid come out of my eyes when I think of something sad?  How does my heart beat and my food get digested?  Later in my search I was seeking answers to questions: How do I create health? How do I maintain health?  I found these answers in my study of chiropractic.  Chiropractic is a science, art and philosophy.  The science is that the nervous system controls every cell in your body, so should there be any pressure on your nervous system (subluxation) your body won't function optimally.  The art is the finesse of an adjustment to the spine to alleviate the pressure on the nervous system to bring the body back to balance.  The philosophy is that healing occurs from within and we all have within ourselves an innate intelligence that is constantly striving for health and balance.
I've been practicing chiropractic for 14 years now.  I initially chose chiropractic because it answered my questions.  But now I see that chiropractic isn't only a career choice for me it's a lifestyle choice.   That little girl in me that was daunted by the "the-world-is your-oyster" filing cabinets of options is happy, very happy with her choice.
An Education in Chiropractic
Motivated by my experience with chiropractic, I attended Western States Chiropractic College in Portland, Oregon graduating as a Doctor of Chiropractic. Immediately upon graduation, I accepted the opportunity to live abroad and practiced in various cities across the United Kingdom. For five years before opening Innate Chiropractic & Wellness Centre in Vancouver I participated in seminars and worked with some of the best chiropractors in the industry. I've been blessed with invaluable clinical experience.
Whole Body Health
The importance of preventative care and healthy living is heightened for me, as a cancer survivor. I care for my patients by encompassing all components of health. By focusing on physical movement, diet, emotional, mental, and spiritual well being, I view my patient as a whole and examines all of the aspects that create health! Chiropractic encompasses the entire body and uses the nervous system as its access point. Why, because the nervous system controls every cell in the body. So, each time I asked the question, "How can I make the biggest impact on someone's health?" The answer was always chiropractic.
A Favorite Pastime
My parents are both from Fiji, so when I was growing up, health-related problems were handled by the magic of garlic, ginger and turmeric! I led a very "organic" life, and that's exactly how I've raised my own daughter as well. It's our everyday lifestyle to eat healthy with proper nourishment as the goal. This is the same goal that I have for my patients. This has led me to a passion for cooking! So much so, that often before giving a power workshop at the office, I'll cook up a batch of something healthy and delicious and serve it to everyone that attends. It's one of my greatest joys.
Community Spirit
When I was still living in the United Kingdom in 2006, I joined the Hope Foundation and traveled to India to work with street children in Calcutta. I participated in a charity walk to raise funds for housing, vocational training, food, and education. As part of the mission to India, I introduced and conducted chiropractic treatments on the underprivileged children I worked with. Locally, I'm involved with The Starlight Foundation, a wonderful group that takes care of families that have children with terminal illness, as well as The Women's Shelter. My staff and I often plan office events around the holidays to benefit these worthy organizations, donating half of our proceeds from chiropractic adjustments to these causes.
I'd love to hear YOUR story. Maybe I can help! Give me a call today – I would love to meet you!
---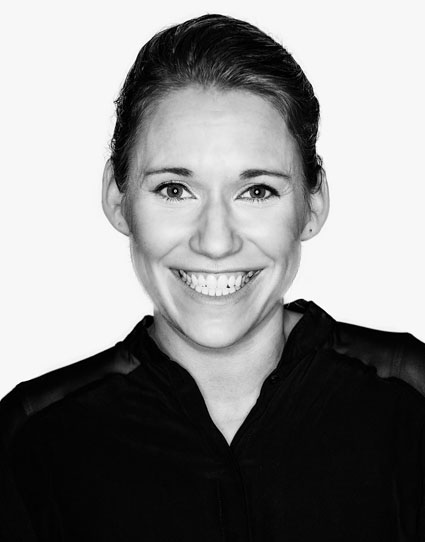 Originally from Ontario, Jill came out West in 2003 for her Bachelor of Science degree from the University of British Columbia. Enamored with the ocean and mountains, she stayed! Her interest in Massage Therapy was inspired by her positive experiences seeking treatment for work related repetitive strain injuries and tension headaches.  Now she is excited to have the opportunity to assist others on their own path to healing and wellness!
A graduate from the Vancouver College of Massage Therapy, Jill has 550 hours of clinic experience and 3000 hours of curriculum study.  Through detailed history taking and assessment, Jill designs an individualized treatment plan with the goal of getting the client back to pain-free, optimal function.  Treatment does not just happen on the table!  To decrease symptoms and treat the source of the pain, Jill believes strongly in client education, and provides individually catered information on bio-mechanics, posture, stress management, and stretching and strengthening exercises.
Modalities Jill is trained in include, but are not limited to:
Deep Tissue Swedish Relaxation, Sports and Pregnancy Massage
Neuromuscular Therapy
Myofascial Release
Trigger Point Therapy
Joint Mobilization
Passive and Dynamic Release Methods
She loves coffee, dogs and spending time with friends. Outside of the clinic, you may bump into Jill on a local hike, skiing at Whistler, or puttering in her community garden plot. Jill is excited to work with you to achieve your wellness goals!
---
Meet Our Team | South Granville Chiropractor | (604) 736-5157